2018 ETN Building Products Show- Tuesday March 13
Mon, Oct 23 2017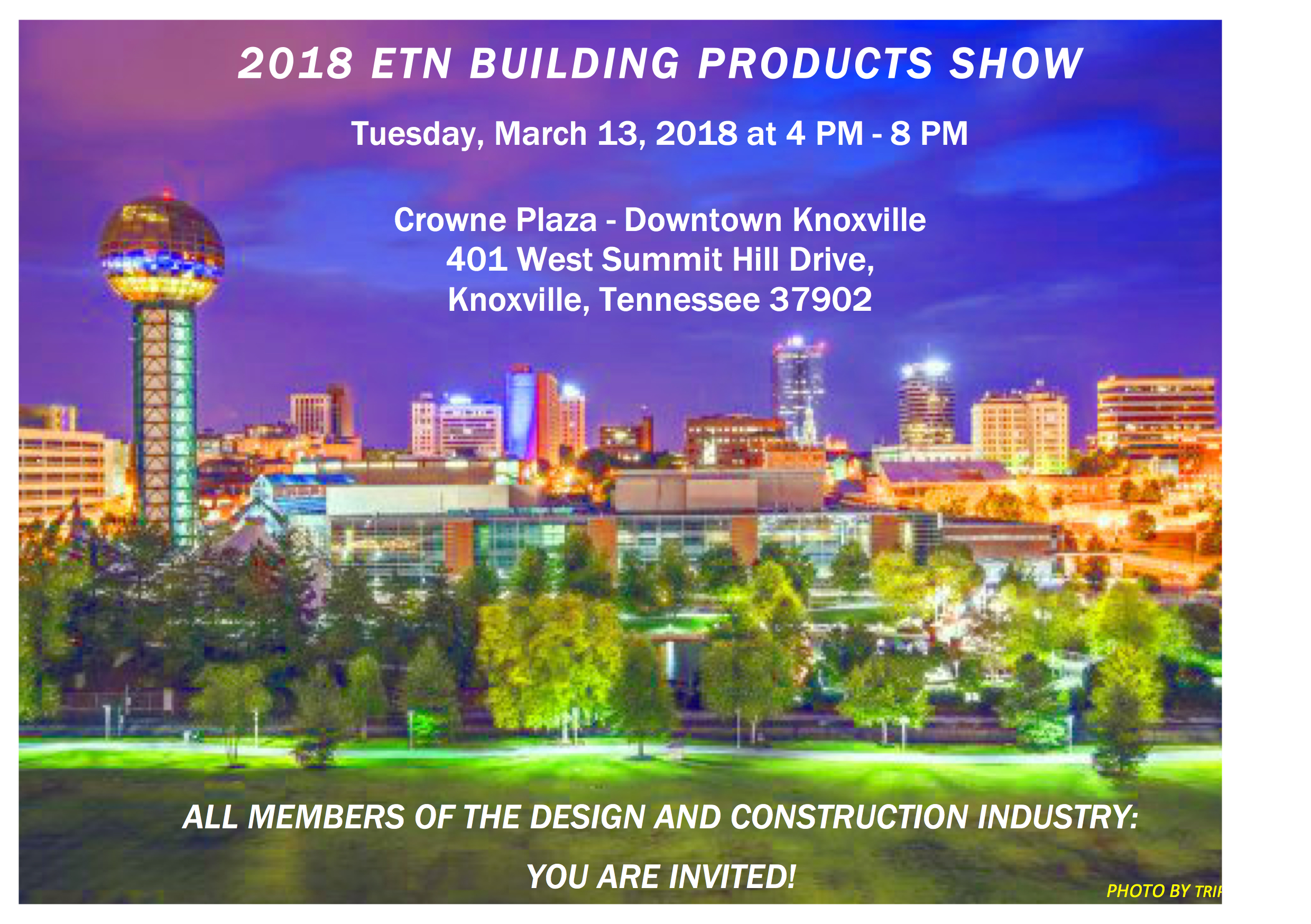 The CSI Knoxville Chapter is pleased to announce that the 2018 East Tennessee Building Products Show planning is underway. The event will be held at the Crowne Plaza Hotel on Tuesday, March 13, 2018 from 4 - 8 PM. There are 47 booths available. As always CSI will provide scrumptious food, tasty beverages, and lots of amazing door prizes! There is a report of a jobsite heavy duty coffeemaker worth $300 that is among the give-a-ways. Sponsorships are available at the $2,000, $1,500, and $1,000 level. (See detailed Sponsorship options on the application).
Booth fees start at $550 if booked before the January 26, 2018 early bird deadline. (slight increase for payment by credit card)
If you have questions please contact the Product Show Chairman, Josh Brock at joshua.brock@generalshale.com or call him at (865) 388-1833.