Knoxville Chapter Makes a Plan for 2018-19
Posted: Sat, Aug 04, 2018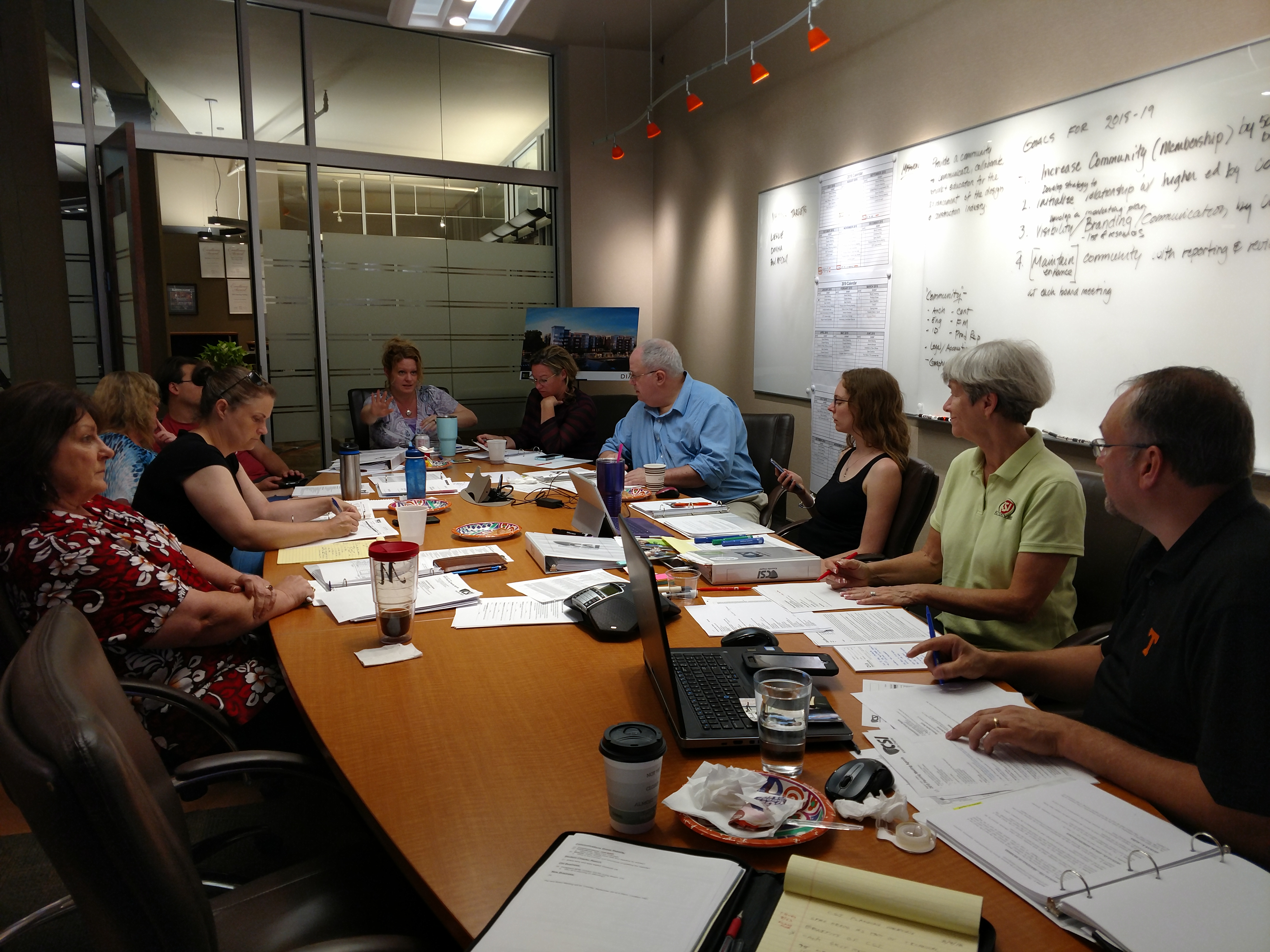 Members of the board and committee chairs met last Saturday morning at CSI President Aaron Miller's offices at DIA to particiate in our annual Knoxville Chapter Planning Retreat. Breakfast was provided by Tyvek and delivered by their wonderful rep Suzan Jordan. YUM! Attending her first planning meeting was newest board member Marni Redmond with Exact Tile. Kathy Proctor facilitiated the discussions as members identified those things that the chapter does well and what things we want to improve in the future.
We discussed some opportunities for collaboration with AIA and other organizations. Will Dunklin shared the variety of upcoming programs that will take the member meeting off site to lunch and learn. We will be reviewing the Operating Guide and Bylaws to ensure that they are usable documents. Donna Covert shared that CSI Flash Mobs will be popping up around town after working hours. Whitney Kaul presented teh 2018-19 budget that was edited and adopted.
The group refined the mission of the Knoxville Chapter to provide a community to communicate, collaborate, network and educate for the advancement of the design and construction industry.
Supprting this are the 2018-19 goals:
1.Increase the Community (Membership) by 50% before June 2019.
2.Develop a strategy to initialize relationships with institutions of higher learning by Oct. 2, 2018.
3.Develop a marketing plan that addresses visibility/ branding / Communication by Oct. 2, 2018.
4.Maintain/ enhance the community with reproting and review at each board meeting.
What we saw was there are plenty of opportunities for people to get involved and enhance their CSI experience. Watch for the next issue of the Speck to learn more!