CSI Knoxville's November Hybrid Meeting
Posted: Fri, Nov 06, 2020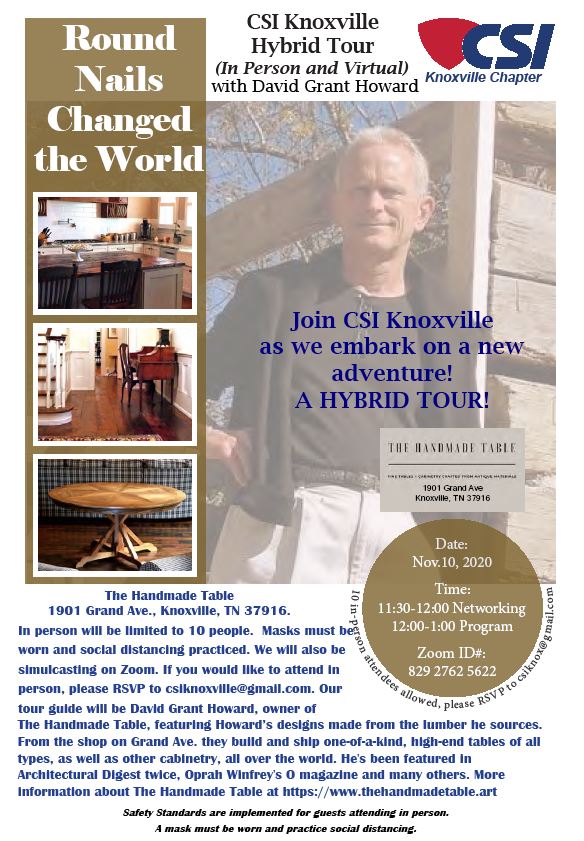 CSI Knoxville is embarking on a new adventure! Our November meeting will be a Hybrid meeting, a tour with David Howard of The Handmade Table! Lunch will be provided. Space is limited to 10 guests. Of course, with masks and social distancing.
RSVP is required for the in person meeting: csiknox@gmail.com or register thru Constant Contact:
http://events.constantcontact.com/register/event?llr=qmtbi86ab&oeidk=a07ehdlxxqye637d0e2
We will also be simulcasting on Zoom: https://us02web.zoom.us/j/82927625622
Let's see how it goes! Join us Tuesday, November 10, 2020 at 11:30am.
https://www.facebook.com/search/top?q=the%20hand%20made%20table
11:30 am - Networking
12:00 pm - Tour